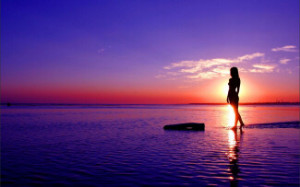 For many in today's hectic world, particularly in the Central/Northern New Jersey and metropolitan New York areas, massage therapy is not a luxury, but rather a necessity enabling its beneficiary to rejuvenate and restore balance and harmony. Welcome to the world of Massage Meridians for Wellness!
Imagine for a moment that you have entered an oasis of total peace and tranquility – a state of being in which your mind and body meld into one, in which your worldly cares become a distant memory, in which aches and pains melt away, in which you experience a profound level of relaxation for perhaps the first time in your life. That is the way in which many of our clients characterize their initial experience with Massage Meridians for Wellness.
Upon entering our well-appointed facilities, you will be greeted by a member of our courteous, friendly, knowledgeable staff who will assess your unique requirements and recommend beneficial therapeutic modalities. Whether you are seeking a luxurious treat, stress relief, or pain management, you will be directed to a competent, licensed message therapist with broad experience in providing routine and specialized services utilizing advanced myofascial and deep tissue techniques, reflexology, sports massage, pre-natal massage, and neuromuscular therapy. Your massage therapist will tailor your session to fulfill your specific needs and expectations, assuring your complete satisfaction with services provided and received.
If this is your first experience with massage therapy, or if it has been quite some time since your last massage, you will likely leave your session wondering why you have taken so long to avail yourself of massage and its many benefits. If you are a regular to massage therapy but new to our practice, you will realize the sense of physical and emotional healing that can be gained through massage by a talented, caring practitioner.
Experience the difference that Massage Meridians can make in your life. Contact us today!