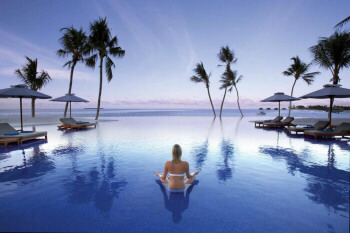 Massage Meridians for Wellness is a provider of a full range of massage therapeutic services. Under the management of owner Ameenah Rashada, Massage Meridians offers the highest quality services at very competitive pricing.
Ameenah is a fully-certified, licensed practitioner of massage therapy with comprehensive training in various therapeutic modalities. Among her personal areas of specialization are therapeutic massage applications for expectant mothers and patients with various forms of cancer, including those undergoing active medical treatment with radiation and/or chemotherapy. Utilizing a gentle, yet targeted approach to healing on both the physical and emotional levels, Ameenah has provided significant benefits to those "special needs" clients seeking complementary and supplementary alternatives providing drug-free benefits not typically available via traditional medical care.
And, her compassionate, caring approach in dealing with these "special needs" clients extends to her broader practice in massage therapy. Whether your trip to Massage Meridians is primarily for the purpose of relaxation or to gain therapeutic treatment in enhancing circulation, reducing blood pressure, improving nervous system function, elevating flexibility and range of motion, alleviating pain and muscle tension, rehabilitating from injury or surgery, or any of the other myriad benefits derived from massage, you will be welcomed into Ameenah's oasis of peace, tranquility, and healing.
Ameenah is always happy to answer any questions that existing and prospective clients may have regarding massage, its benefits, and any potential contraindications. To discuss your own individual needs and concerns, feel free to contact Ameenah. You'll be glad you did.